Office Desks: The Big and Small of Saving Space
In this day and age, we are making offices just about anywhere, and there have never been more options for office desks and tables. Whether you are working from home and seeking opportunities to save space or working with a larger office space where you can accommodate extra storage, we have plenty of office desks and tables to choose from. We offer various desks to fit any office space, including conference tables, café tables, occasional tables, and classic desks with a modern edge. Read More
Space Savers
Compact desks will fit any office, including those with only a bit of space. Where they lack in bulk, they will not lack in style. Compact desks come in any style, from modern to industrial. Maximize your workstation by selecting a desk with a large surface. This will allow you to keep paperwork on hand and have space for clients to fill out or to read paperwork while saving floor space.
Add elegance to your space with a pop of color in warm whites or grays or classic mahogany and wood tones. For a clean look, opt for glass.
Extra Storage and Surface Space
For desks that make a statement and that distinguish your workspace, opt for one of our conference tables or classic desks. Larger desks feature extra storage space, drawers, and multiple surfaces to maximize functionality. Desks with drawers are optimal for the organization of paperwork and work materials.
Conference tables offer the ideal space for team collaboration, with both comfort and room to spread out. Our larger desks and conference tables are available in multiple styles and colors for modern and classic preferences.
And when it's time to take a break, our café tables and larger dining tables offer stylish spaces to relax and enjoy lunch or a cup of coffee.
For more information or to find out what is available, contact us today! We'll help you achieve your ideal office setup with furniture that fits the way you work.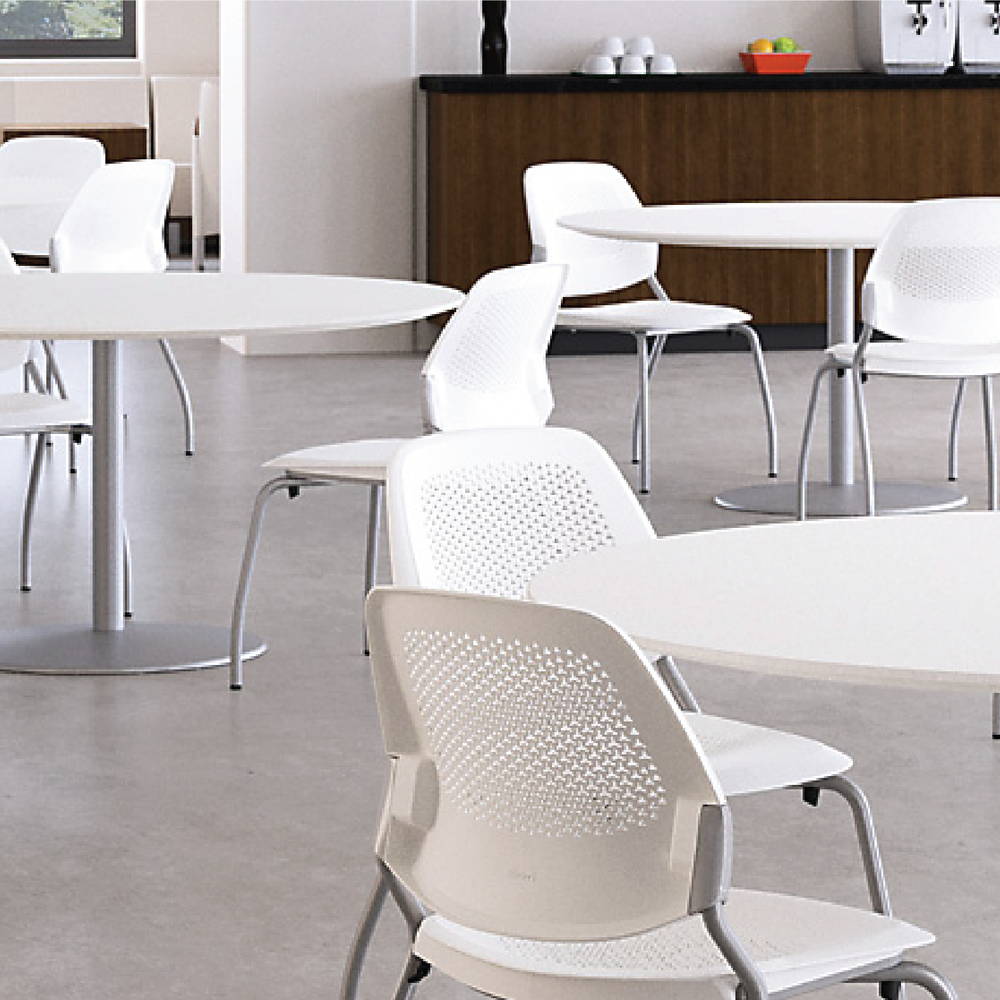 CAFE/DINING TABLES
IMAGE COURTESY OF ALLSTEEL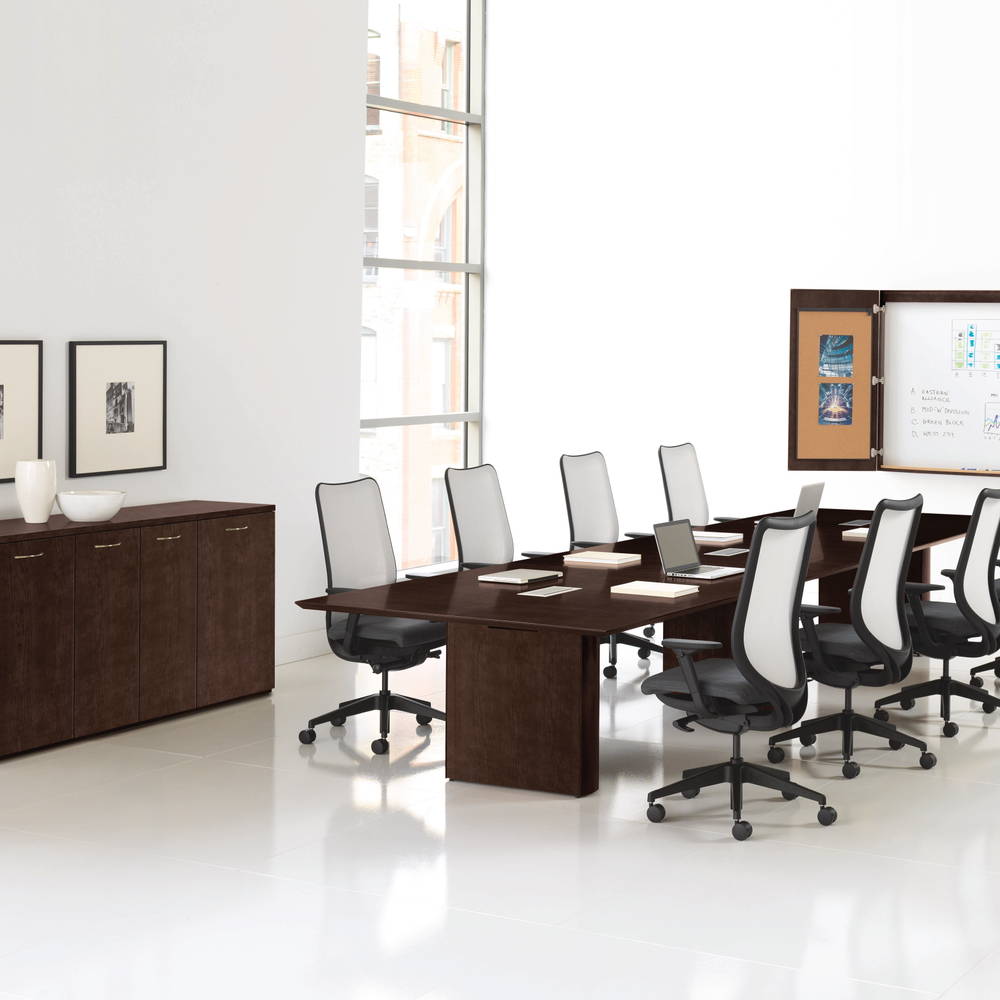 CONFERENCE TABLES
IMAGE COURTESY OF HON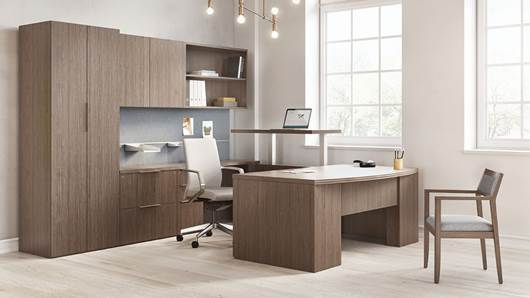 DESKS
IMAGE COURTESY OF OFS BRANDS
OCCASIONAL TABLES
IMAGE COURTESY OF OFS BRANDS