Office Interiors is proud to offer our customers products from more than 150 manufacturers. That access gives clients diversity in both selection and style, and also allows us to pass along significant cost savings to our customers.
Our manufacturer partners offer an incredible array of interior furnishings and architectural interiors, as well as lighting, flooring, and technology management solutions. Below we feature six of our most popular manufacturer lines. For your convenience, we also provide you with additional lines that are available through Office Interiors.
If you are looking for something specific, or for something you do not see listed, please contact us at 901-372-0023 and we will find it for you! At Office Interiors, our selection and commitment to customer serve us make us the right choice in Memphis and the Mid-South for all your office furniture needs.

We design and manufacture product solutions that help you create inspiring spaces. The breadth and strength of our portfolio forms the foundation for creating Organic Workspaces, keeping your business nimble and making the most out of your investment. We're your partner in transforming space, no matter where you're located.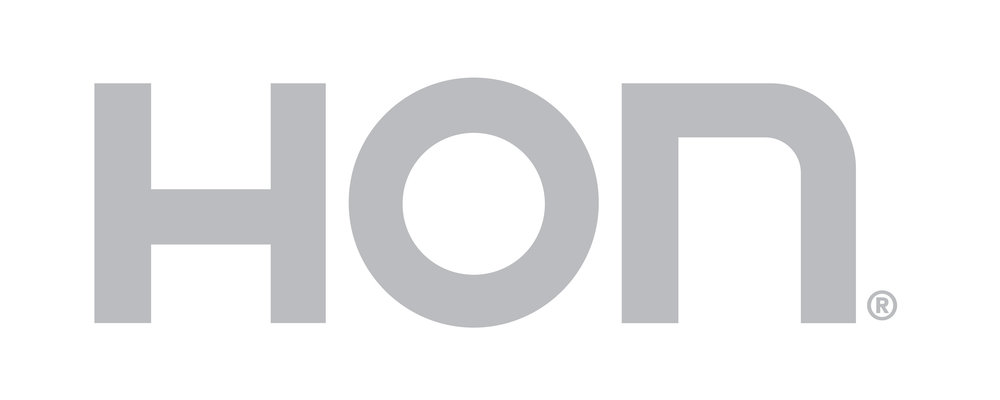 Work smart.
HON's award-winning designers and forward-thinking engineers never stop tinkering. That curiosity creates furniture that's easier to use. And more importantly, furniture that makes you more comfortable.
Designed to be timeless, not trendy. Putting FIT before FINISH keeps us focused on performance, not just appearance. The end results are simple, clean products that never go out of style. For example, we still get requests for spare keys to file cabinets we built in the '70s.
HON office furniture is designed by people who are empowered to do what's best. For our customers. For each other. And for our communities.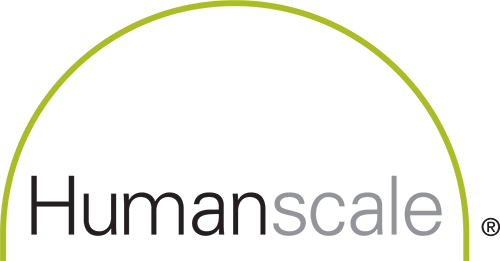 Humanscale is the global ergonomics leader with a reputation for designing intuitive products which improve the comfort and health of office workers. Humanscale now has locations in more than 28 countries and has even gained attention from Hollywood, with products gracing the sets of hit television shows and films including The Newsroom, New Girl, 24, The Bourne Ultimatum, Mission: Impossible III and Mr. & Mrs. Smith.
Humanscale's latest products continue the company's legacy as a leader in innovative, award-winning, user-focused design and include the groundbreaking Element Disc LED task light, the Ballo stool, and the QuickStand height adjustable workstation.

OFS Brands is a family owned, community driven company providing socially responsible furniture and logistics solutions in office, healthcare, education, government, and home office markets across the world. Established in 1937 in Huntingburg Indiana, OFS Brands has grown into a global leader while staying true to its local roots and core values of sustainability and craftsmanship.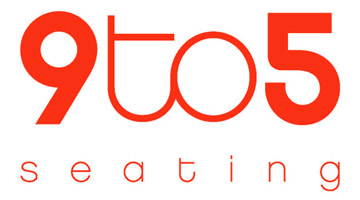 9to5 Seating specializes in the design and production of ergonomic and aesthetically pleasing office seating to accommodate the rigorous demands of today's office environment.
With many years of experience in the manufacturing of office seating, 9to5 Seating differentiates itself from its competitors through its vertical integration. The combination of domestic and foreign manufacturing, with wholly owned facilities in the United States and China, offers the customer a wide variety of upholstery material only when manufactured in the United States, allowing 9to5 Seating to compete with prices of completely foreign manufactured products.
ABCO
Aceray
Amcase
Appenx
Arconas
Artopex
Berco
Bernhardt
Body-Built
Bretford
Brown-Jordan
Borroughs
CAF Contract
Carolina Healthcare
Carolina House
Cartwright
CCN
Chair-Tech
Charles Alan
CherryMan
Cleator
Community
Council
Cumberland
DarRan
Dauphin
David Edward
Davis
Design Options
Direct Line
Doxasteel
Egan Visual
ERG
Ergonomic Concepts
Eurotech
Fairfield
Falcon
First Office
Foxxman
Frezia
Fulmargue
Global
Great Openings
Gressco
Gravity Lock
Gordon International
Globe
Glen Eagle
Gunlocke
Halcon
Hale
Harden
HBF
Howe
HON
Henley
Hassco
Humanscale
Indiana Desk
Insafe
Intergra
Intensa
Invincible
Inwood
ISE
Jasper
JM Lynne
Jofco
JSI
K-Contract
Kenroy Lighting
Keilhauer
Kewaunee
KI
Kimball
Kimball Heathcare
Kisabeth
Krug
Kusch
Landscapeforms
Leathercraft
Leland
Light Corp
Loom Source/Maharam
Loewenstein
Luxor
Mailrooms Etc
Maispace
Mario Industries
Marquis
Martin Barttrud
Mayer Fabrics
Mayline Group
Merit Seating
Midwest Folding Products
Montisa
Multi-Link Raised Floor
Nemschoff
Neutral Posture
Nevers
Nevins
Nova
Novadei
Now Seating
Nucraft
Office Speciality
OFS
Paoli
Parker Southern
Passport
Patrician
Penco
Peter Pepper Products
Planto
Pompeii
Quaker
Quartet
Right Angle
SafeCo
Sagefield Leather
Sainberg
Sandler Seating
Scholar Craft
Seating Systems Int'l
Sign System 2/90
Sit On It
Source Int'l
Spec
Southern Metal
St. Timothy
Stylex
Superior Seating
Systems Plus
Task 2
Taylor
Thomasville
Thonet
Three H
Tract
Trinity
Unisource
United Chair
Veriflex
Versteel
VIA
Vintage
Virco
Whitehall
Williams
Wieland
Woodtech
Workspace Int'l
World Designs
Zoom