Movable Walls: A Great Alternative to Remodeling
Most industries can use movable walls. Movable walls can be built to meet your requirements, budget, and space needs. Several benefits come from using movable walls.Read More
Five Benefits of Movable Walls
1. More space – Movable walls are multifunctional. They allow you to maximize or minimize space as needed. These walls allow you to get the most versatility from your office space. If you want to expand or divide a room, movable walls are the way to go.
2. Acoustic benefits – Movable walls can stop sound from traveling and disrupting others. They can divide a room and prevent sound leakage. They are an excellent tool for maintaining confidentiality.
3. Versatility – Movable walls are practical for conferences, meeting rooms, and offices. Since movable walls do not have a set purpose, they can be used anywhere and can create an ergonomic, smooth, and stylish addition to any work environment.
4. Flexible design – You want your office space to be sophisticated and contemporary. Movable walls make that possible, with a look that works in any environment. It looks as if the walls are permanent, so they can blend seamlessly with other facets of building construction.
5. Simplicity – Movable walls are easy to install. You can quickly open up an area, giving the illusion of added space. You can also quickly divide a room into sections so that there is privacy.
Movable Walls Are Cost-Effective
If you want to change your office space with permanent walls, you need to hire a contractor, get permits, and pay for expensive labor and material. If you want to make changes in the future, you have to revisit this costly process.
Movable walls allow you to remodel your space quickly and cheaply. As your needs change, the layout of your office environment can change as well.
Ways to Use Movable Glass Walls in an Office
Movable glass walls offer privacy without making the workspace seem small or claustrophobic. They provide acoustic protection and can be set up quickly.
This means that you can change an open floor plan into one that has smaller offices in short order, allowing for improved concentration while working. As the need arises, glass walls can be moved to form a meeting room or whatever other environment is needed to meet your organization's requirements.
Movable walls provide the transparency, flexibility, and sustainability that modern businesses need. The ease of reconfiguration means movable walls can be used repeatedly for years to come as your company's needs grow and change. Contact us today for more information about our moveable walls.>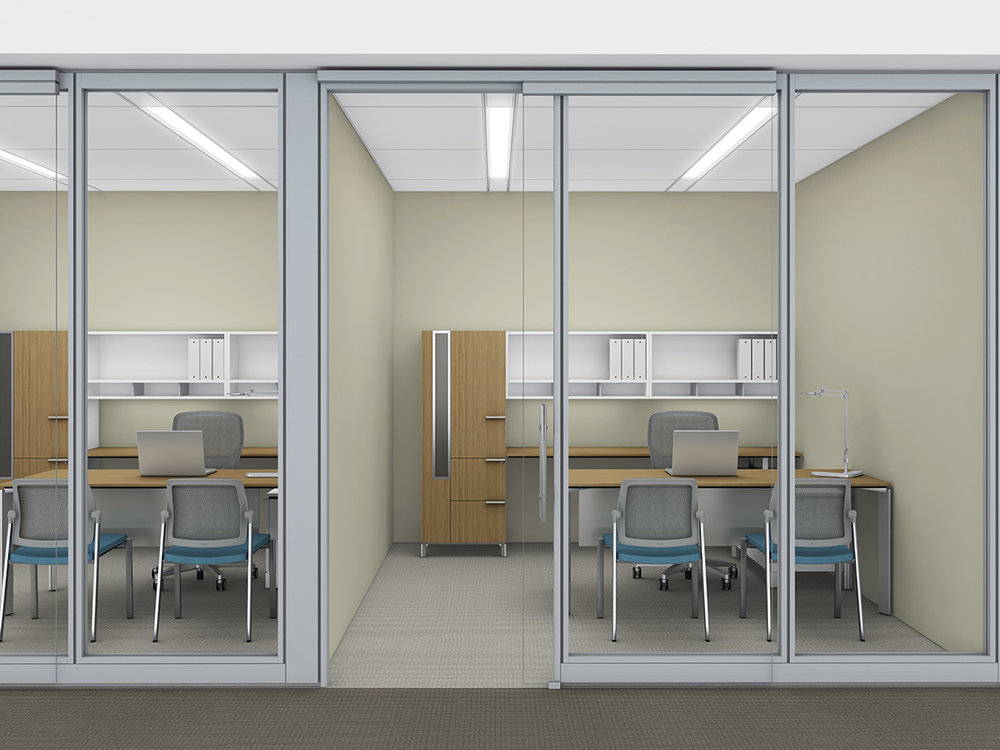 IMAGE COURTESY OF ALLSTEEL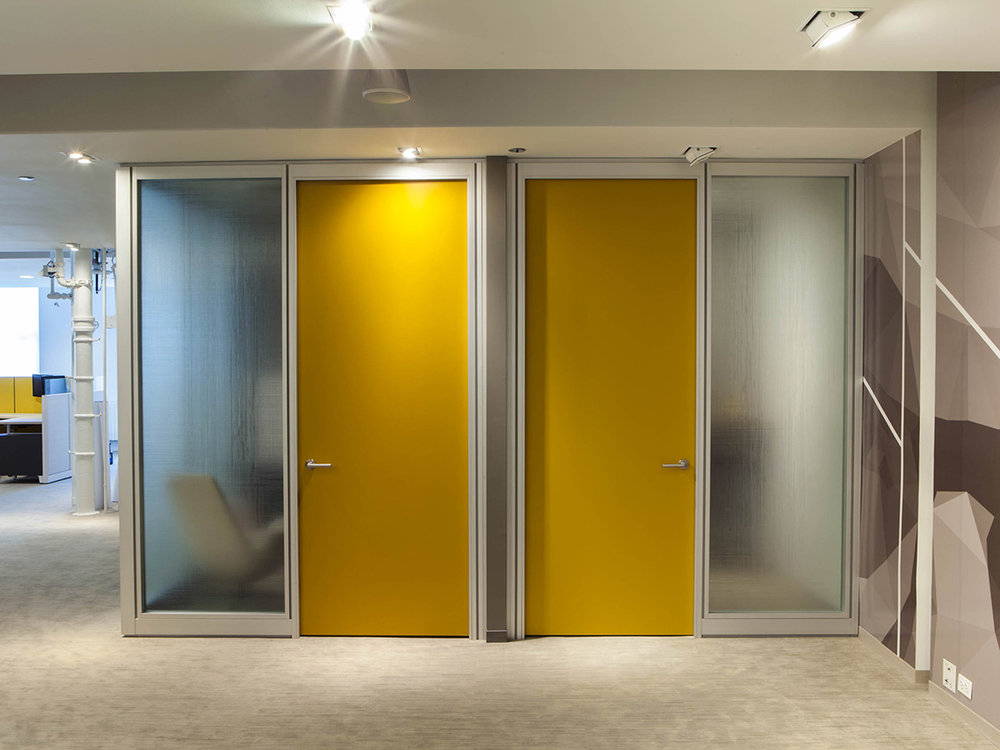 IMAGE COURTESY OF ALLSTEEL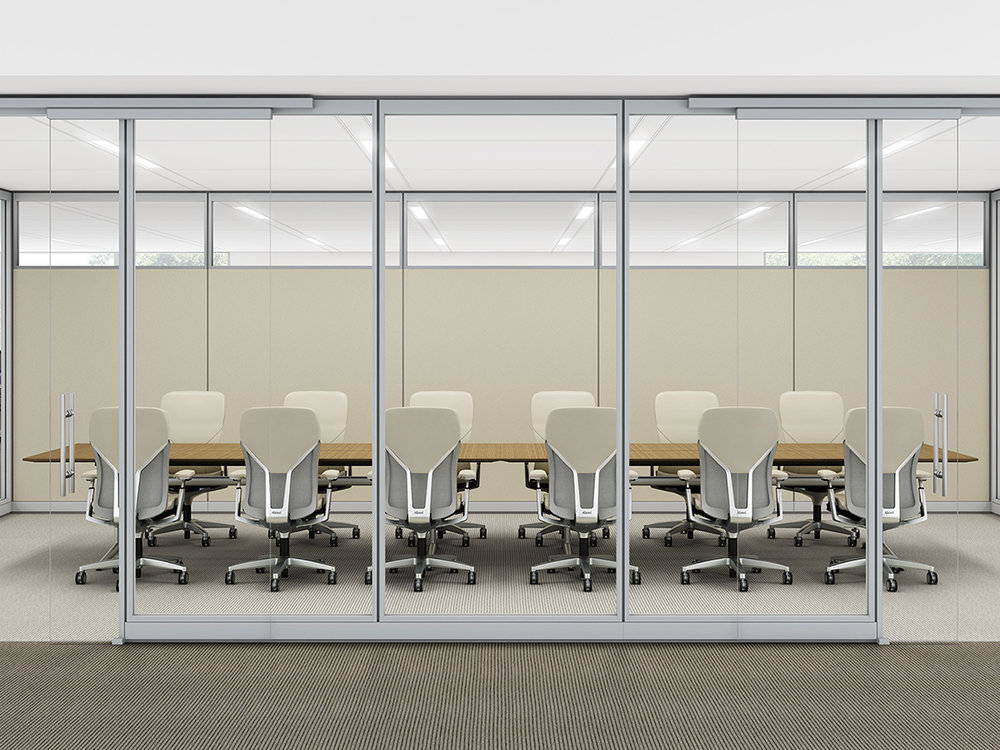 IMAGE COURTESY OF ALLSTEEL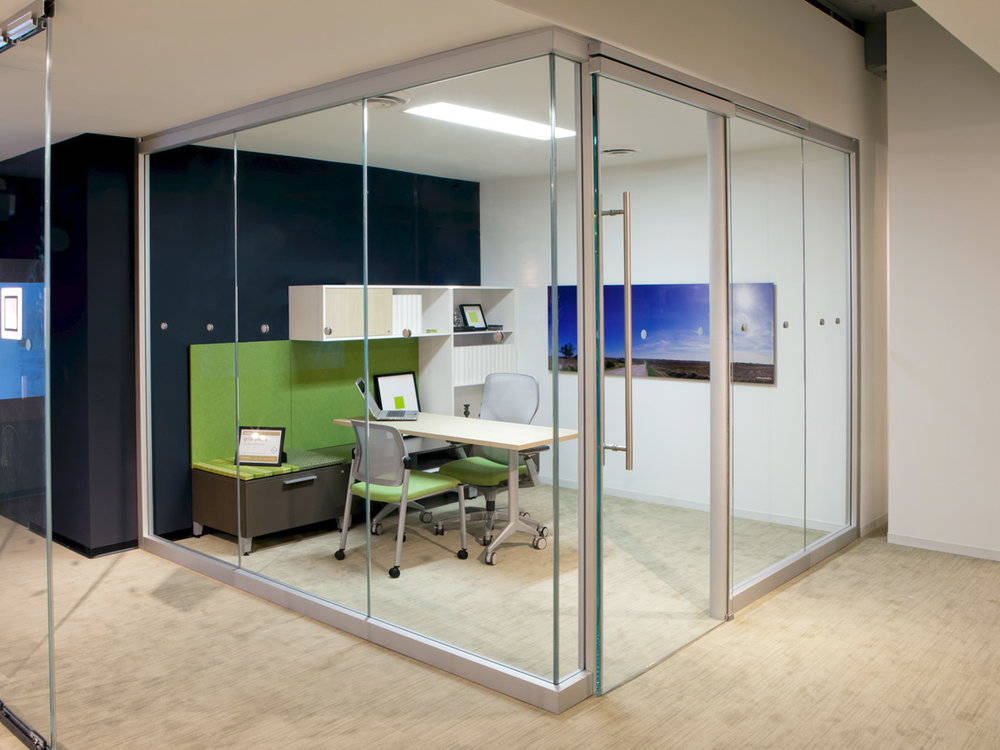 IMAGE COURTESY OF ALLSTEEL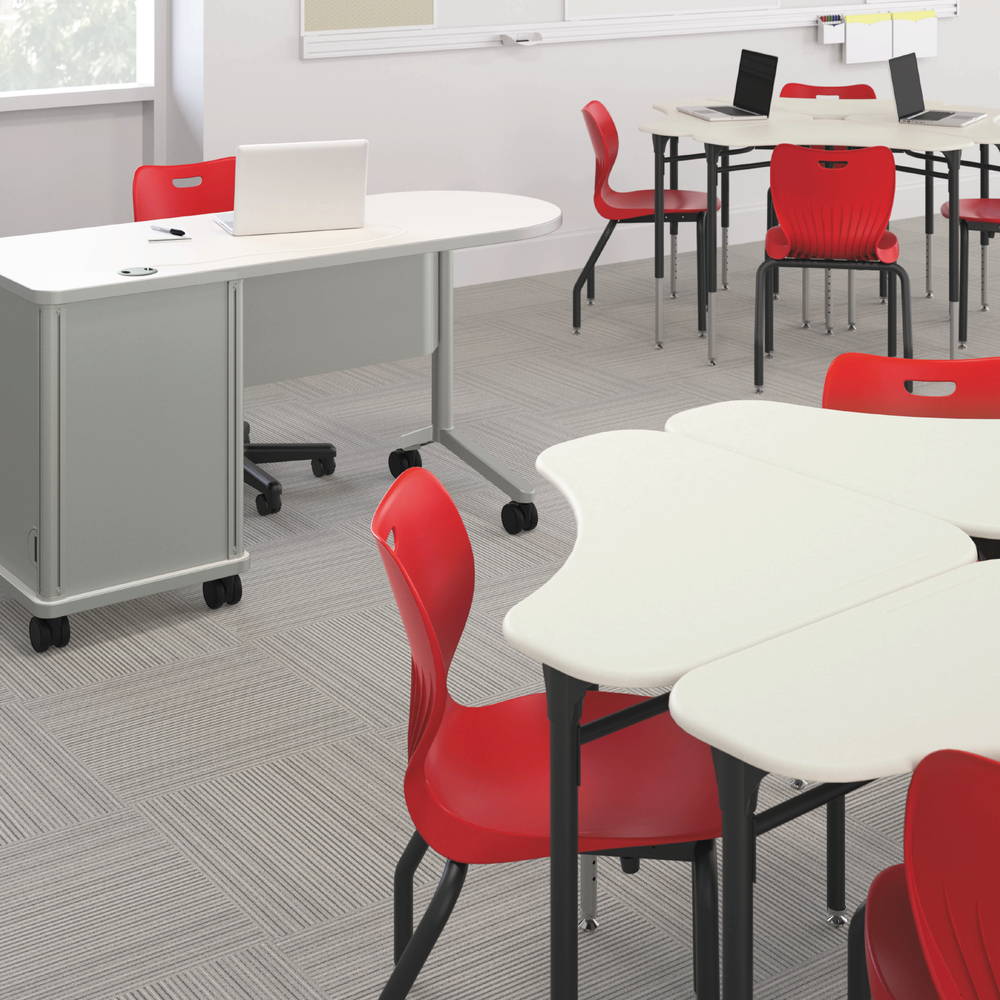 TRAINING TABLES
IMAGE COURTESY OF HON